GAM
Currently, GAM is the leader in the design and the manufacture of Montessori teaching materials, infant care furniture, school and library furniture in Italy. GAM's products are made of safe and environmentally friendly materials, and the manufacturing processes and product quality are in line with strict European technical standards (UNI-EN). GAM has also strengthened its cooperation with university professors in the field of furniture and education to continuously develop furniture that is more in line with customer needs, more practical and safe.
It's been over a hundred years since the first Montessori materials and furniture were created, but the same principles still govern and drive GAM GonzagArredi Montessori in the development of new products. The objecting is to offer children the highest quality products consistent with the principles laid down by Maria Montessori, which will enable them to grow in complete freedom and autonomy.
Each new material is created from the ideas of a team of professionals who combine the needs of children and Montessori teachers on the one hand and Montessori principles on the other. The fact that the first real name of our company included "Montessori" in its title not only fills us with pride, but bears witness to the unique and indissoluble Montessori roots of our company. All our products have been built on the principles of Maria Montessori and the company continues to develop those ideas.
In 2014 GAM GonzagArredi Montessori took over the historic company Gonzagarredi and it is now part of the iMilani Group of Rosà (VI) in Italy. The furniture in wood, metal, plastic and the soft furnishings distributed by the iMilani Group are manufactured in factories, equipped with high-tech machinery. GAM continues in the best tradition of Gonzagarredi as national leader in the participatory design of environments for libraries and schools. Our technicians have a long experience in furnishing public facilities and the most prestigious company nurseries, enriched by close collaboration with experts in the field that keep us up to date on all technical aspects. Now GAM is collaborating fruitfully with the architect Giovanni Fumagalli, who is currently heading a team of technicians committed to the development of new concepts in children furniture.
History of Montessori Materials
At the beginning of the twentieth century, in Gonzaga, Maria Maraini started one of the first Casa dei Bamini in close collaboration with Maria Montessori. Thanks to the precise requests made by Maria Montessori to a workshop of local carpenters, Gonzaga has ever since been a production place for materials and furnishings for educational environments according to the Montessori method.
Started in a rural "Casa dei Bambini" built in Palidano, in memory of the marquis Carlo Guerrieri Gonzaga. It is known that every corner of Italy hides a treasure of local art and there was no province in old times without any comfortable and charming objects, suggested both by practicality and artistic instinct.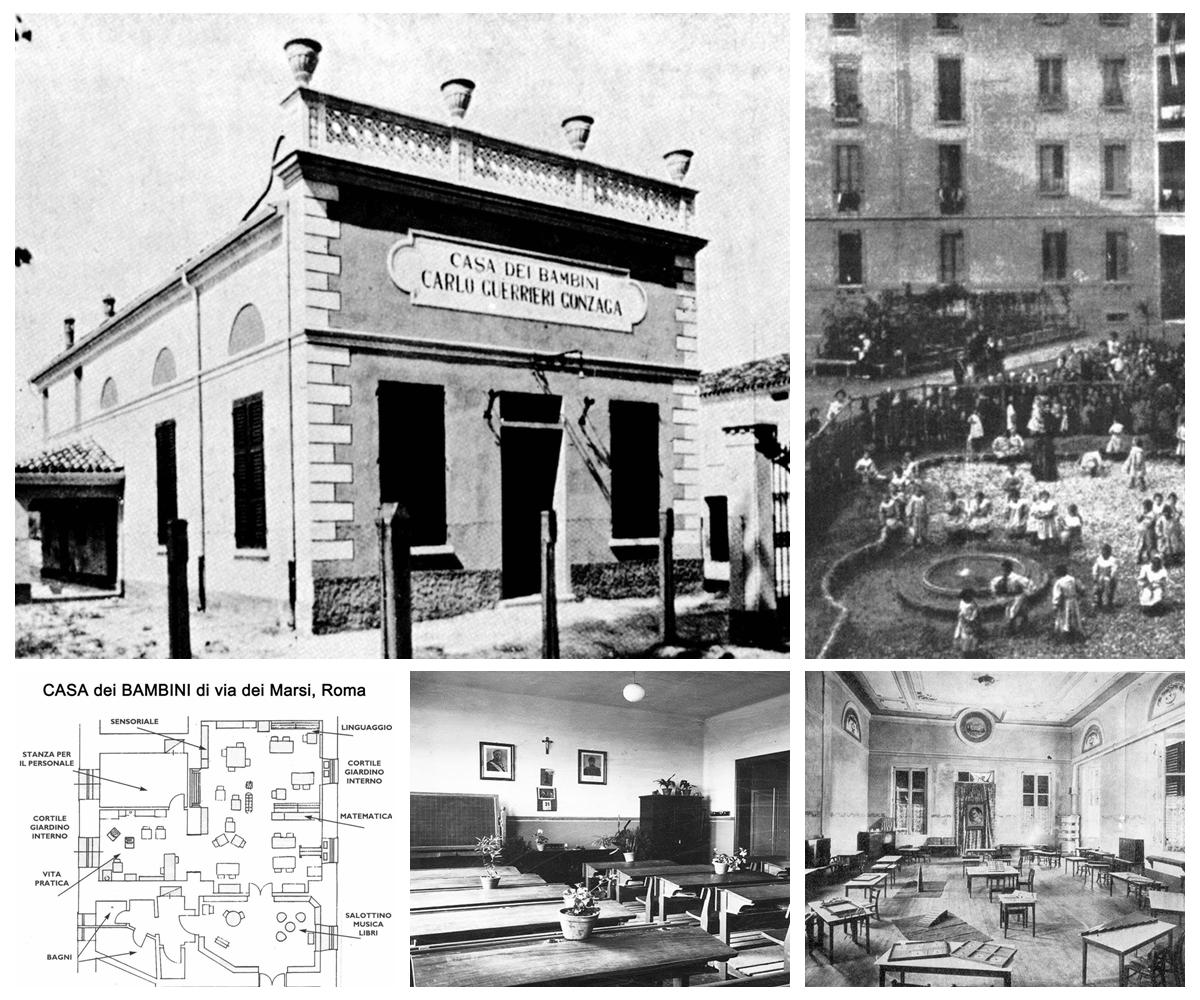 Casa dei Bamini
In order to understand this reality it's necessary to take a step back to 1911, when the first production of Montessori Materials started, according to the specifications given by Maria Montessori herself, who in that period was a guest of her friend and great admirer Maria Maraini Guerrieri Gonzaga. The company, which at the beginning was a small workshop called "Ernesto Bassoli e Figli", became first a private company "Baroni e Marangon", and in 1975 a cooperative business enterprise under the name of "Gonzagarredi Soc. Coop.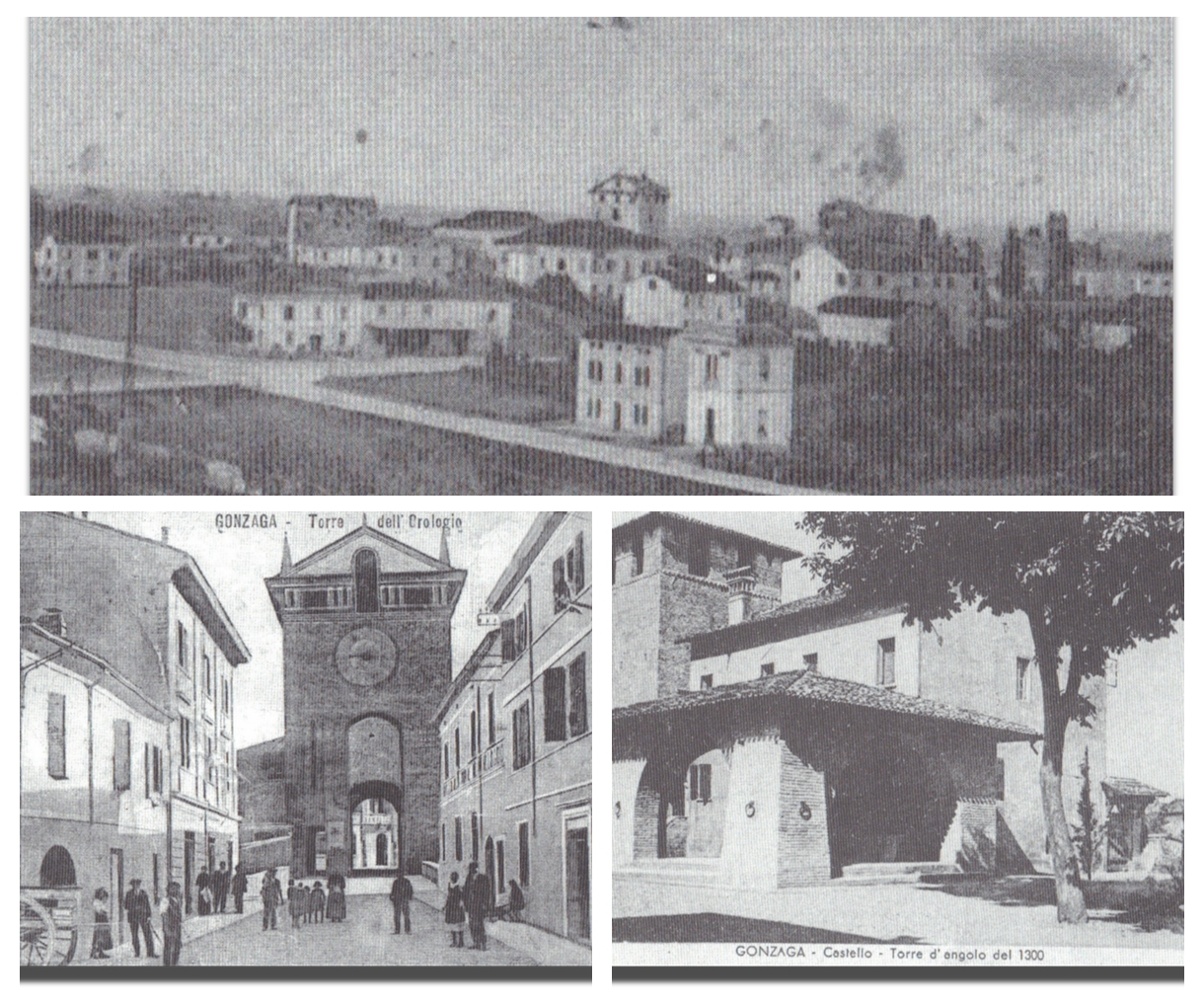 Gonzaga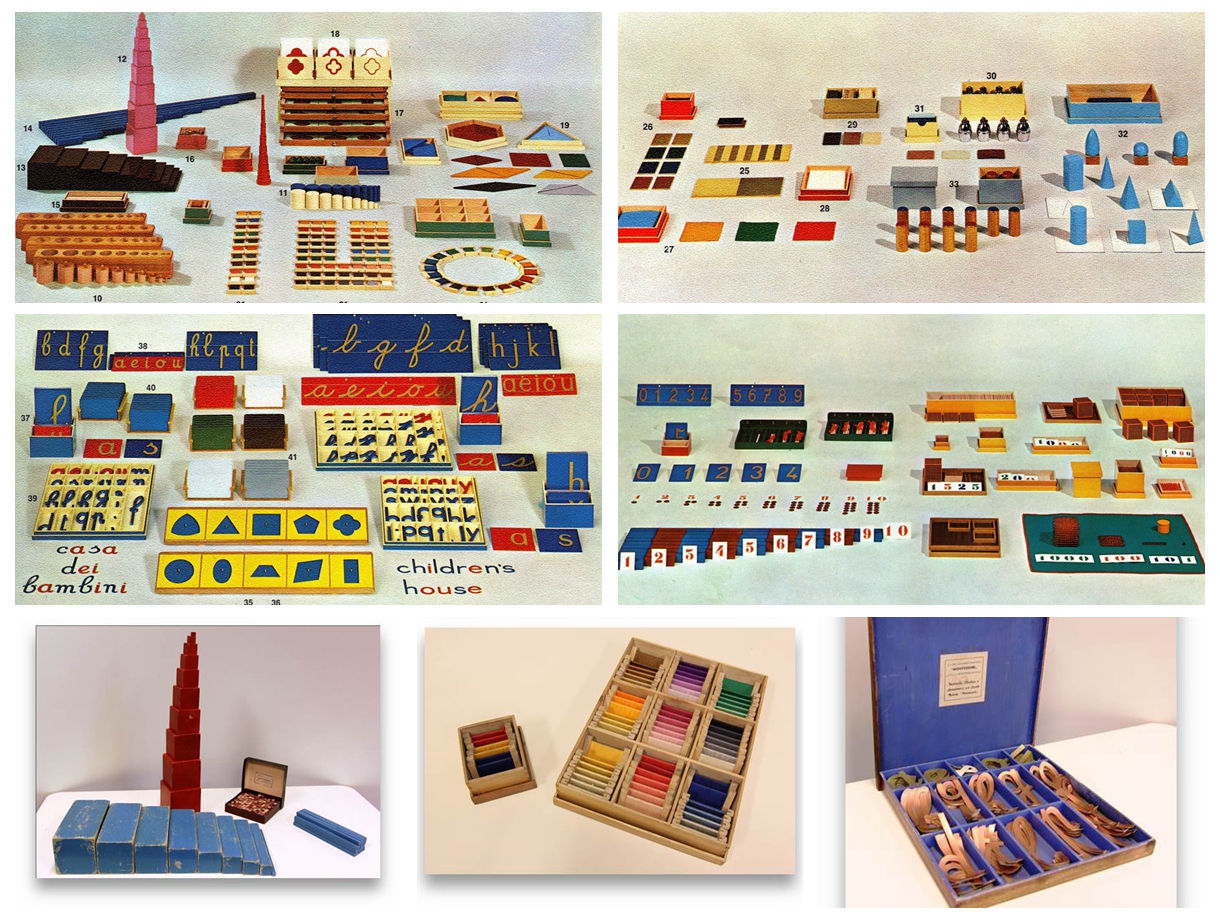 Old Teaching Materials
In 1995 Gonzagarredi becomes an AMI approved manufacturer which is recognised and approved by Association Montessori Internationale (AMI), which was founded in Amsterdam by Maria Montessori. Gonzagarredi is the only company in Italy whose products are certificated by AMI association.

AMI Certificates
Now GAM has designed, manufactured and marketed innovative and customized solutions for nurseries, preschools, schools, libraries and cultural centers. Its Italian design furnishings are safe and built with materials and finishes of utmost quality and compliance with the most stringent European technical standards (UNI-EN). GAM's furniture, beautiful and versatile, brings a personal touch to this space and creates a properly curated and harmonious reception space. It welcomes children and families into a safe and stimulate environment and encourages exploration and discovery.